Tax & Accounting Services in the Pacific Northwest
We are trusted accounting and tax experts dedicated to helping you become more financially fit, personally and in your business. Financial management of a business can be time-consuming, confusing, and frustrating, especially if you don't have a background in accounting. We have more than 25 years of experience in accounting, tax preparation, business and tax planning in a wide range of industries. Let us help you navigate the complexities of personal and business finances with a focus on improving cash flow, minimizing tax liability, and helping you achieve your financial goals.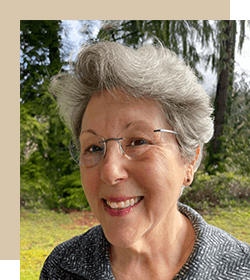 Staci Sebestyen, CPA, MBT
Staci has been providing tax and accounting services to clients since 1996. She works with individuals and owners of privately held business entities in service areas of taxation, accounting, tax research, and bookkeeping. Her clients includes wage earners, landlords, investors, small business owners, closely held corporations, LLCs, and fiduciary entities. She has an extensive bookkeeping and accounting background that extends back many years with small business clients, entrepreneurs, and owner-operated corporations and LLCs.
Education & Certifications
Master's Degree in Business Taxation, California State University, Sacramento
Bachelor's Degree in Accountancy, California State University, Northridge
Licensed Certified Public Accountant, Oregon Board of Accountancy
Professional Memberships
Member, American Institute of Certified Public Accountants (AICPA)
Member, Oregon Society of Certified Public Accountants (OSCPA)
Member, California Society of Certified Public Accountants (CalCPA)
Member, Astoria Warrenton Chamber of Commerce
"Do not go where the path may lead, go instead where there is no path and leave a trail."