We can no longer accept new clients for tax year 2022. Current clients MUST contact us before 4/15/2023 for an extension to be filed, if necessary.
Small Business Tax & Accounting Services in the Pacific Northwest
We are trusted accounting and tax experts dedicated to helping you with your business needs. Financial management of a business can be time-consuming, confusing, and frustrating, especially if you don't have a background in accounting. We have more than 25 years of experience in accounting, tax preparation, business and tax planning in a wide range of industries. Let us help you navigate the complexities of small business finances with a focus on improving cash flow, minimizing tax liability, and helping you achieve your financial goals.
"Staci is someone I have grown to trust with my most critical financial decisions. From preparing income tax returns through navigating stock option exercise implications, Staci has been on hand to walk me through the steps and has provided invaluable insight into the world of accounting. It was only natural that my partner and I went to Staci for accounting services when we started our first business, a wedding venue. Staci has been flexible, professional, and a good friend. I do not hesitate to recommend her to anyone seeking tax and accounting services. We wouldn't be here without her. Thanks, Staci!"
-Jesse K.
"Staci has been our CPA for ten years and has helped me navigate establishing my first business in California, then moving my business from California to Texas, then from Texas to Arizona. We have had multiple real estate transactions, rental property, consulting work, and other life changes that have required a seasoned professional like Staci to help us with over the years. We consult with her every time we have another adventure or experience that needs her guidance and we are always extremely happy with all of the guidance she continues to provide. We highly recommend her services!"
-Kristen J.
"I have been utilizing Staci's services for over 20 years, and have nothing but praise for her attention to detail, knowledge of current tax laws and her ability to minimize my tax bill each and every year. Absolutely no reason to look elsewhere when I have the best tax accountant already!"
-David J.
"Staci has been our go-to resource for personal taxes and financial planning for more than 25 years, and has provided critical guidance for our small business since we launched in 2014. Our success is in no small part due to her expertise and willingness to educate us and help us make sound business decisions. We cannot recommend her enough!"
-Carrie & John K.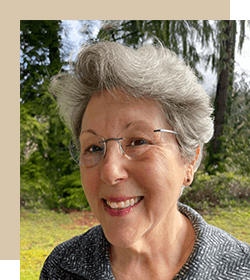 Staci Sebestyen, CPA, MBT
Staci has been providing tax and accounting services to clients since 1996. She works with individuals and owners of privately held business entities in service areas of taxation, accounting, tax research, and bookkeeping. Her clients include landlords, investors, small business owners, closely held corporations, LLCs, and fiduciary entities. She has an extensive bookkeeping and accounting background that extends back many years with small business clients, entrepreneurs, and owner-operated corporations and LLCs.
Education & Certifications
Master's Degree in Business Taxation, California State University, Sacramento
Bachelor's Degree in Accountancy, California State University, Northridge
Licensed Certified Public Accountant, Oregon Board of Accountancy
Professional Memberships
Member, American Institute of Certified Public Accountants (AICPA)
Member, Oregon Society of Certified Public Accountants (OSCPA)
Member, Astoria Warrenton Chamber of Commerce